Round Up of Star Wars Ornaments
This year in anticipation of Disney's second season of the Mandalorian I decided to make a few Star Wars-themed ornaments and Christmas decorations. Last year over Christmas break we watched Season one together. I searched for Star Wars ornaments to purchase, but it was slim pickings.
Here are my favorite Star Wars ornament tutorials.
Baby Yoda is the reason the Mandalorian has been such a huge hit. Maybe there is some connection between characters that don't talk and how much we like them?
This tree topper tutorial could be used to make your own tree topper of any character, a snowman, an elf, a gnome or even Santa. You use a plastic cup for the body and the head is a sock filled with rice. All you need is a little felt and you can make your own tree topper.
Maybe a Yoda tree topper is too much for you. But a baby Yoda ornament is fun. This easy felt ornament is something even a beginner can make. If you don't know how to make the stitch I use, you can easily use glue. You can also watch this tutorial if you want to learn the stitch.
Chewbacca is not in the Mandalorian, but he's my favorite Star Wars character. Maybe it's because he reminds me of a long-haired dog, but he understands words and walks on two legs.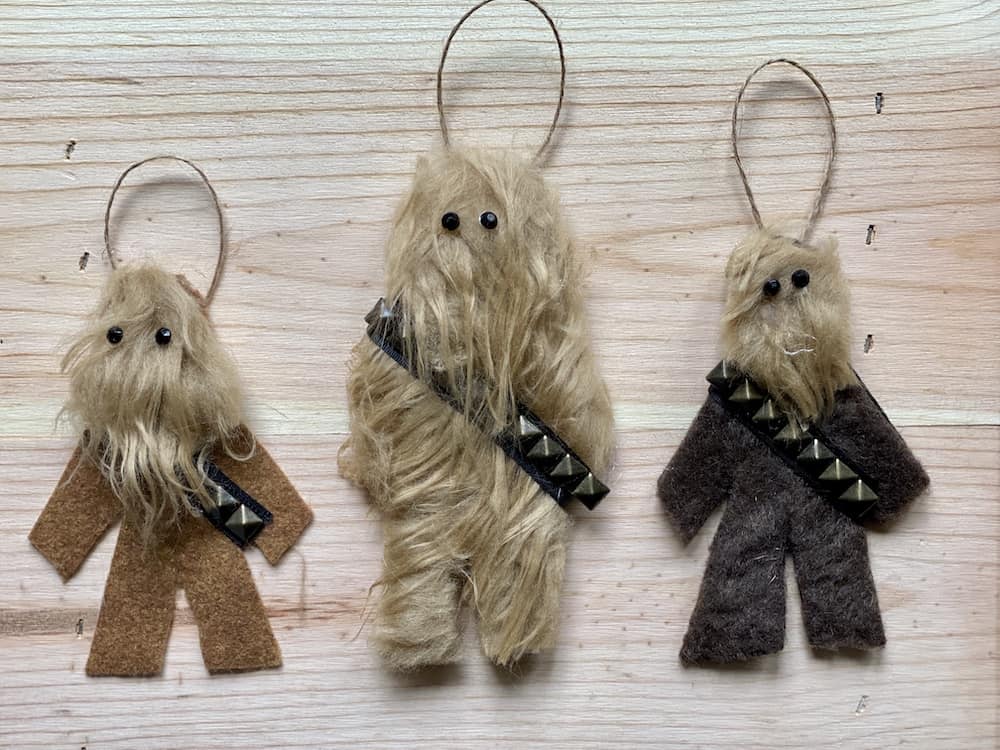 I have to include Princess Leia because her signature hairdo is so recognizable and she's such a great female heroine.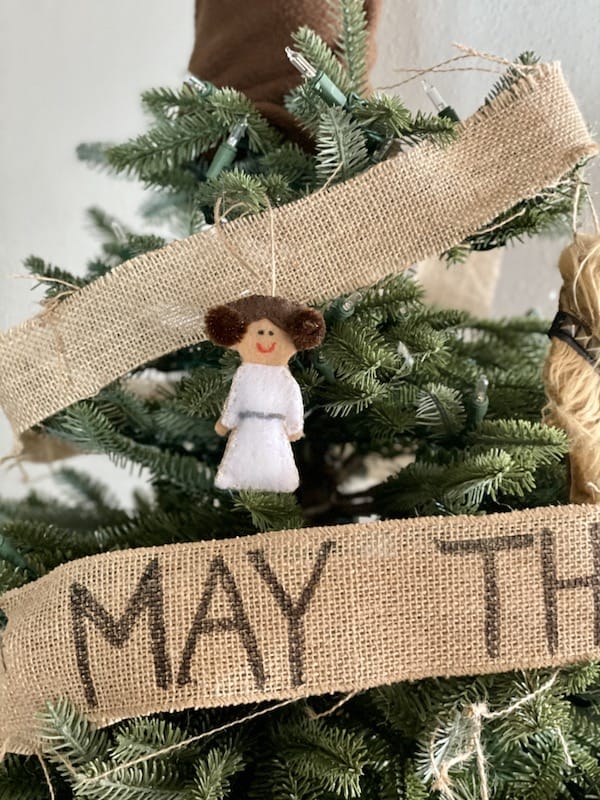 If you don't like Star Wars, you might have a family member that does. Otherwise, I hope you can use the techniques in these tutorials to make your own character ornaments.