Pottery Barn Lighting Dupes
As anyone who reads my blog knows, I love a good lamp. I am forever looking for ways to add light in my own home and there are so many cute lamps out there. I love the Pottery Barn look. Most of their lamps have clean lines and timeless designs, but they can come with a hefty price tag. I have been on the hunt for lamps that have the Pottery Barn style at a fraction of the price and I have found some great alternatives at an affordable price.
If you are looking for pottery barn copycat lighting here are some of my favorite finds.
I use affiliate links so I can afford to keep doing this. Hope it saves you time. See my disclosure policy.
The Easton Forged-Iron Series from Pottery Barn is one of my favorites.
Easton Forged-Iron Floor Lamp from Pottery Barn ($499) has a sleek design that would work great in my living room. I found this Staffa floor lamp from ELK design that has a similar look for only $253.30.
The Reese Lighting series complements any decor.
The Marion Series from Pottery Barn has a bit of a bohemian look with a woven shade.
The Miller ceramic table lamp from Pottery Barn has a contemporary yet rustic feel that will complement any decor.
Miller Ceramic Table Lamp from Pottery Barn ($299.00). The Craftmade Vase Table Lamp from Build with Ferguson is a great dupe for just $78.39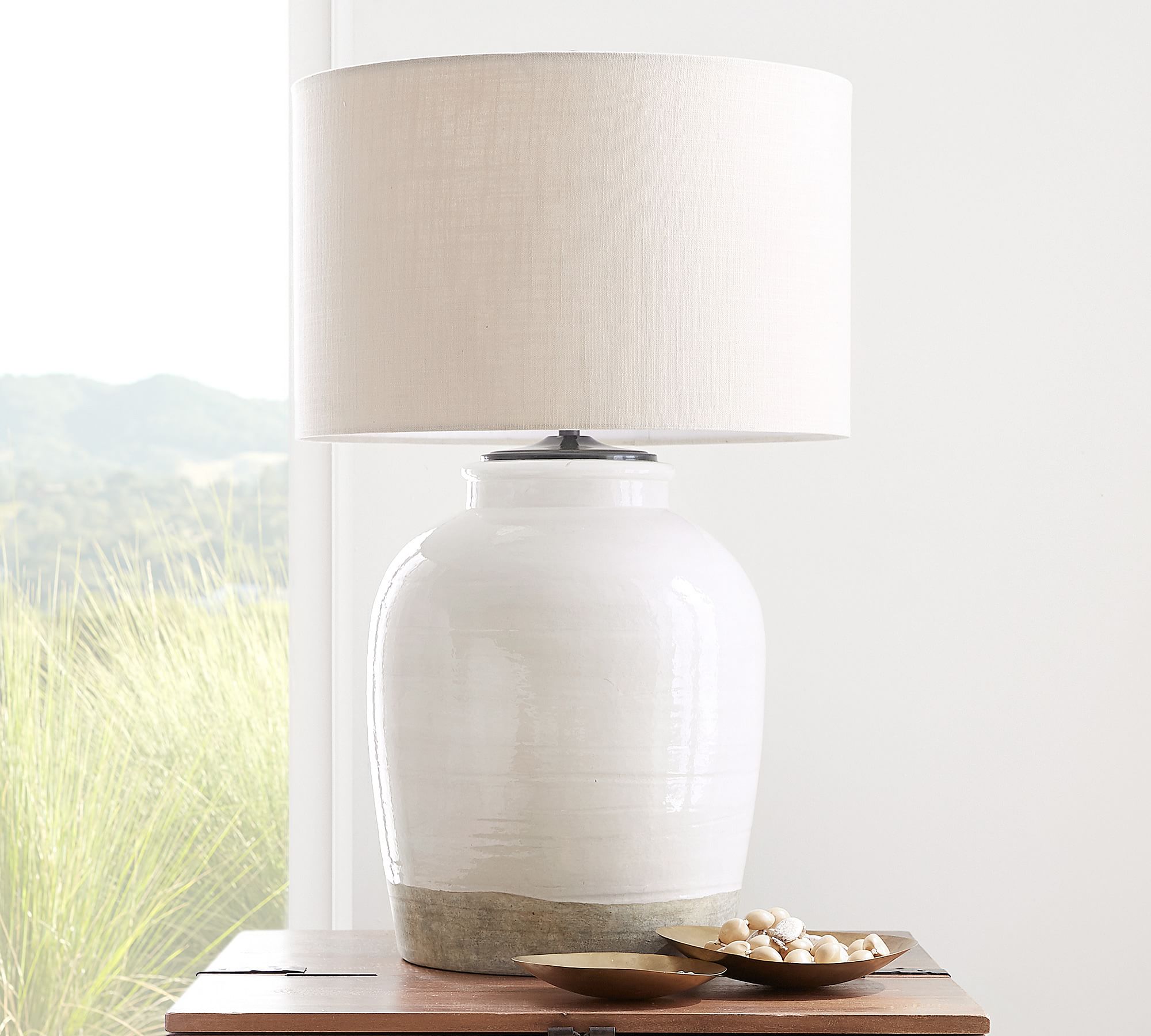 Before you go, if you like this post you probably love a good a lamp bargain you might enjoy how to make a glass lamp. Happy Shopping! 
Related posts: