How to Get Overhead Lighting Without Wiring
Is it possible to get overhead lighting without hard wiring? Many apartments and older homes don't have enough overhead lighting this can be a hard problem to solve cheaply. It is expensive to have an electrician add ceiling lights and you might not even be allowed to if you're renting. There is a more creative solution to your lack of lighting.
There are ways to get overhead light without adding electrical wiring. If you don't own your home, or you have a tight budget you have to get more creative with lighting because you can't change what's there. There ARE ways to add new light. beyond table lamps. If a room doesn't have enough overhead light I have four ways to add a light source that FEEL more like overhead lights.
1. Use Plug In fixtures For Overhead Light
If you have an outlet and you can screw a hook into your ceiling, you can have a chandelier or a pendant light anywhere. These plug-in lights swag chandeliers and plug-in pendant lights are a really easy way to add overhead light. All you need to use one of these is a hook that you screw into your ceiling.
I choose every product you see. I may earn an affiliate commission if you buy from one of the product links, at no extra cost to you. Read my full disclosure.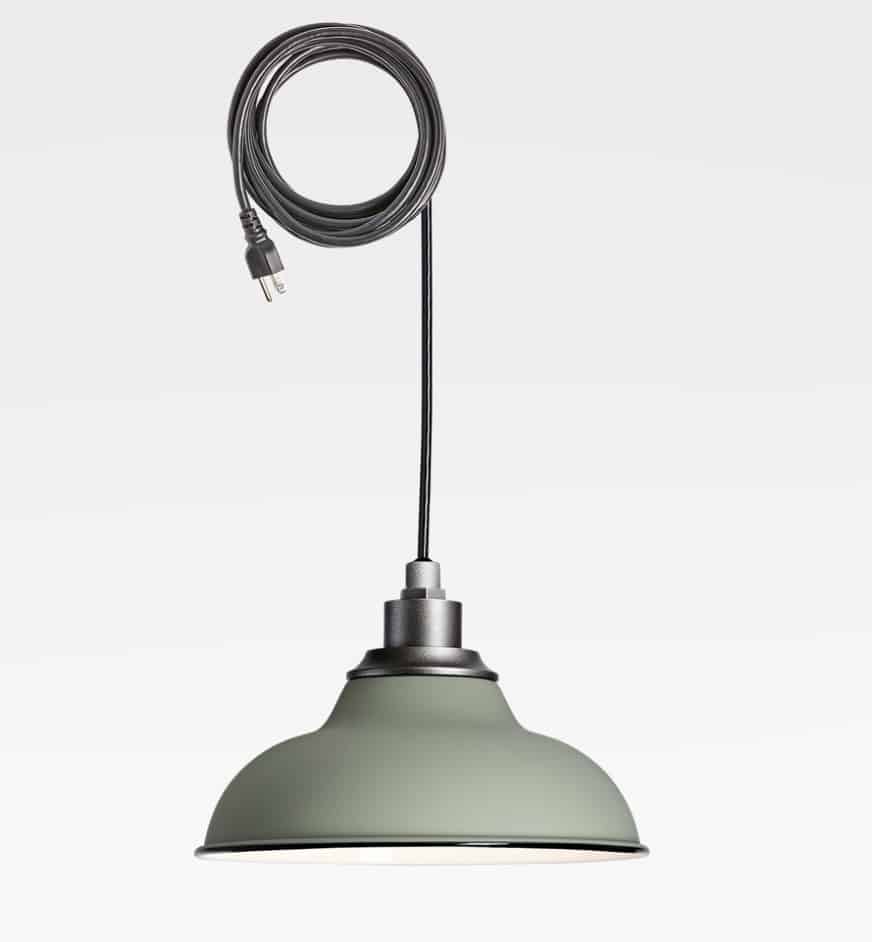 You can do this with any chandelier or pendant that has a chain. If you want to find a style you like search for "swag light fixture." The only requirement is that the chain is long enough to reach a plug. If it isn't you can extend the wire with a kit like this (even if you are a novice).
If you already own a chandelier or pendant that is meant to be wired into the ceiling, it's easy to convert it to a plug-in light. You just need a kit like this. You can also use a more modern ceiling hook like this.
Large Arc Floor Lamp
Arc floor lamps aren't overhead, but if you get one with a large enough arc it can provide the same benefits that overhead light does. Arc lamps are a great alternative to table lamps because they get light out into the room away from the wall outlet. Here are a few examples of these used in a living room and a few that I like.
Torchiere Lamps Can Light Up a Room
These are not technically overhead lights, but they act like them because they send light up and bounce it off of the ceiling. Torchieres are often overlooked because there aren't a lot of them and many look old fashioned. Keep looking! There are MODERN versions available and they add tons of light. These lamps are not good for task lighting, but if you get the right light bulb they provide as much light as recessed lights.
They also take a pretty high wattage bulb, which makes an even better source of light.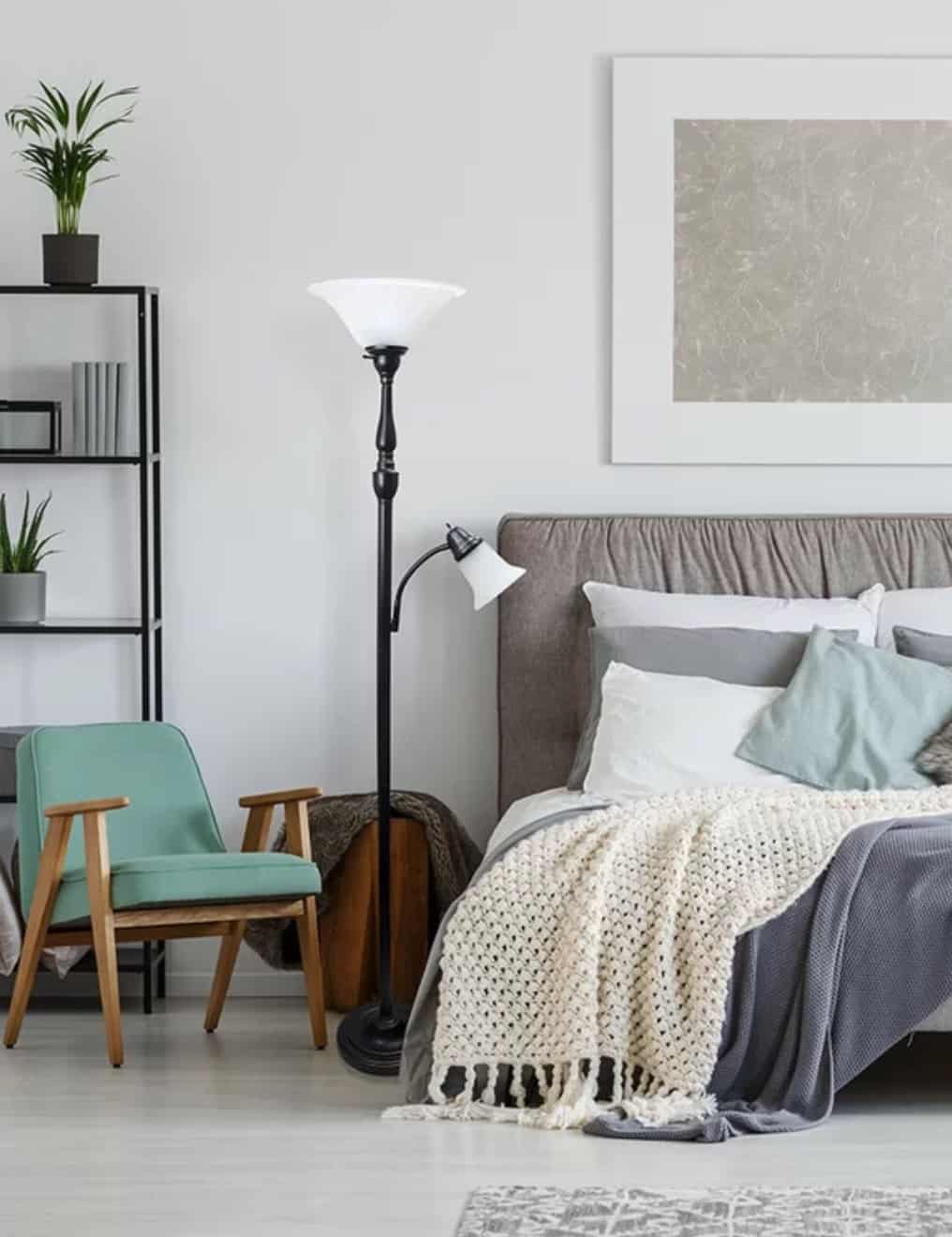 Use String Lighting
This type of light is not right for every home, but it can be used creatively. String lights are similar to overhead lights if you use them the way interior designers do, which is either invisible or as an accent.
String lights can more invisible if you hang along the top of a mantel to shine light up or around a doorway. Another great way to make a statement with string lights is to use them in a dining room over a table. This is not the perfect solution for traditional decor but it works in modern designs.
Check Wattage On Your Fixture
Be sure to look for the largest wattage bulb your chandelier, pendant or lamp will hold. If you are confused about what type of bulb to use, check out this article about different LED and incandescent light bulbs. Your fixture will tell you the max usually right near where the bulb screw in.
learn more lamps and lighting, check out these posts that cover all the details to make sure you get the right lamp for your space.
You might also be interested in these posts about lighting: