11 Best Chandeliers For Long Dining Tables On A Budget
The idea for this post came from a reader question. I don't get many questions that include a photo. I really try to give lots of information for photos I DO get (which I love). What size chandelier looks good over a 90-inch LONG rectangular table? There are a wide range of dining room chandelier styles and the right chandelier size is in part determined by the width of the room and in part by the width of the table.
The issue, if you have a long dining room table is that the formula that most people tell you to use doesn't work. If you have a 90-inch dining table there are no chandeliers that will fit the formula. As a general rule, go for a dining room light fixture that is proportional to your table, the longer the better. The bigger the better with a large table.
Don't overlook chandeliers labeled "island". This is just a signal to tell you it is long and linear chandeliers are perfect for a long table. As long as it can be hung at the correct height it will work over a table, too. You can see an example here where the "island" chandelier is hung both over a table and an island.
Click to read more about the ideal chandelier height over your table.
There are larger chandeliers in just about every lighting style, whether you like a modern style, rustic style or traditional-style chandeliers. The right dining room chandelier for you depends on the style of your dining space, the amount of light you need or want and your design scheme or personal style. A well-placed chandelier that is the right size can become the focal point of the room
Rectangular Chandeliers Under $40
I choose every product you see. I may earn an affiliate commission if you buy from one of the product links, at no extra cost to you. Read my full disclosure.
Great options in this category are at Overstock, Wayfair and Lamps Plus.
Rectangular Chandeliers from $400-$650
Great options in this category are at Pottery Barn, Shades of Light and Rejuvenation.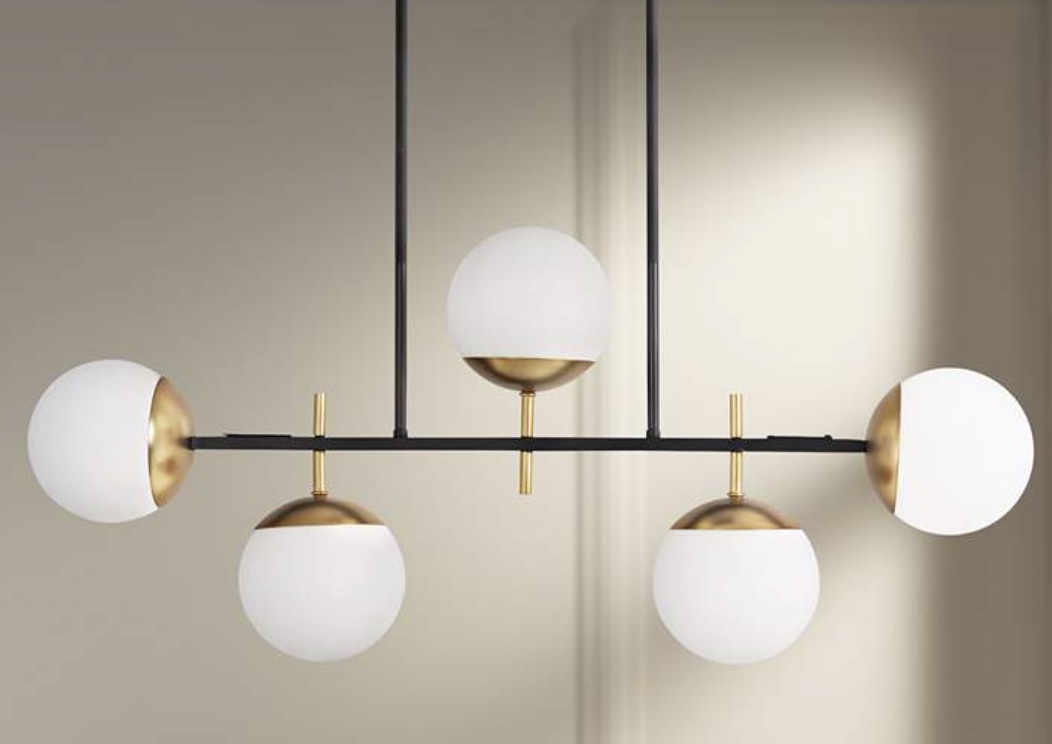 Rectangular Chandeliers Over $650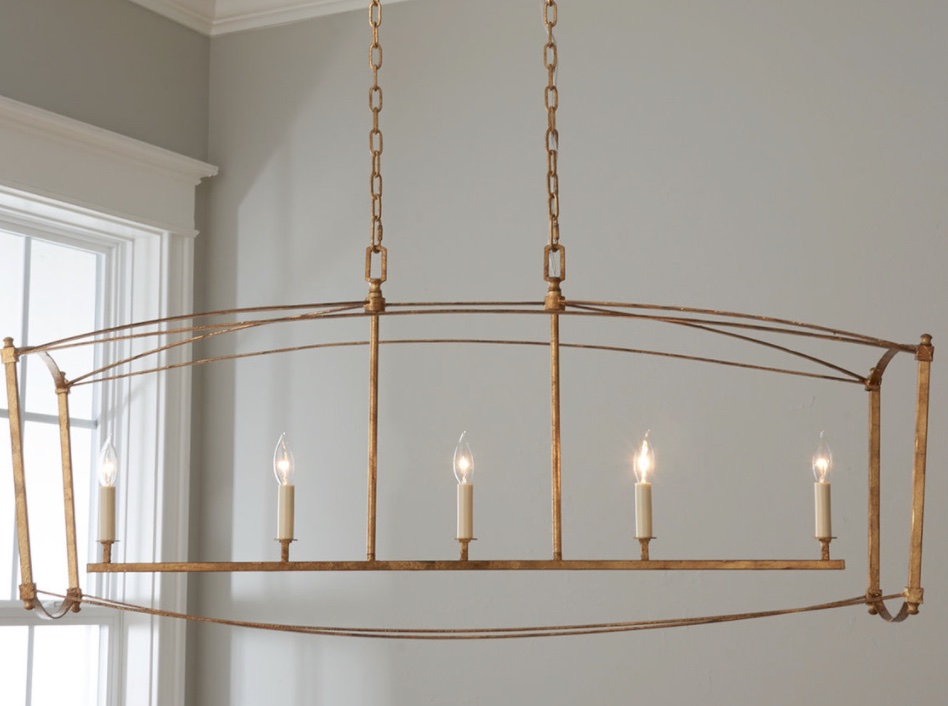 Beau Chandelier – This one is nice and big and comes in aged gold, satin nickel and black steel . It's 49 inches long.
The options are vast for the more expensive fixtures, but since my budget is not up there, that's not my expertise. 😁
Should I Hang Two Chandeliers Over A Long Table?
I hate to say it depends, but it does. If you don't like any of the rectangular fixtures, look for two chandeliers or pendant lights instead. Just be sure they are spaced evenly over the table and that no fixture is closer than 12 inches from the end.
I love to get photos of rooms and tables if you want a second opinion, ask in the comments.