Low ceilings in your basement? Try these solutions
If you have a room with a lower ceiling or a drop ceiling, you know that it can be a challenge to make the room look big and full of light. A basement space tends to feel like a cave because, in reality, it is. Natural light adds so much to a room.
I don't have a basement, BUT my office is for all purposes the same as a basement. It has a low ceiling because it's in the middle of a warehouse with no natural light. It recently flooded so I'm going to take this opportunity to redecorate.
If you have a room with low ceilings and not much (or any) natural lighting, here are seven tricks that might help your basement to look and feel less like a basement.
1. Paint The Walls and The Ceiling One Color
A coat of paint is an inexpensive and easy way to achieve a more open look and give the illusion of higher ceilings. If the walls are the same color as the ceiling it can make the space feel larger and more open.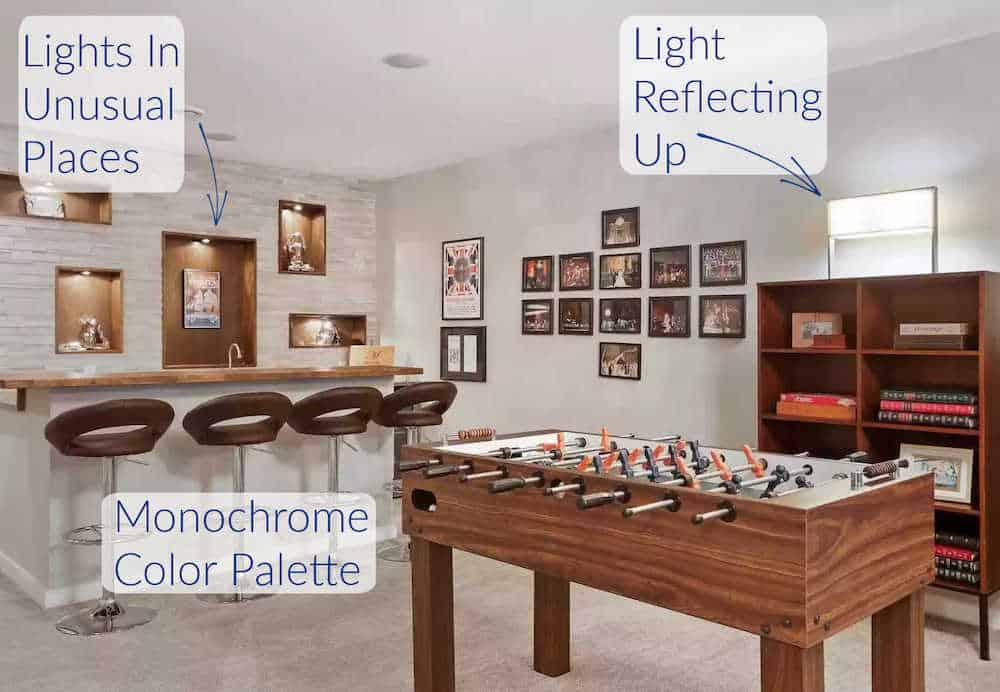 2. Use A Light Solid Color Paint
Since there isn't much natural light, use light colors on the walls and ceiling. I have seen many basement spaces that are dark colors, like the one below. This may be a good choice if you want a media room or a space that feels dark and enclosed on purpose. If that's not your goal choose a lighter color, stick with a color scheme of whites, cream (warm tone), or pale grey (cooler tone).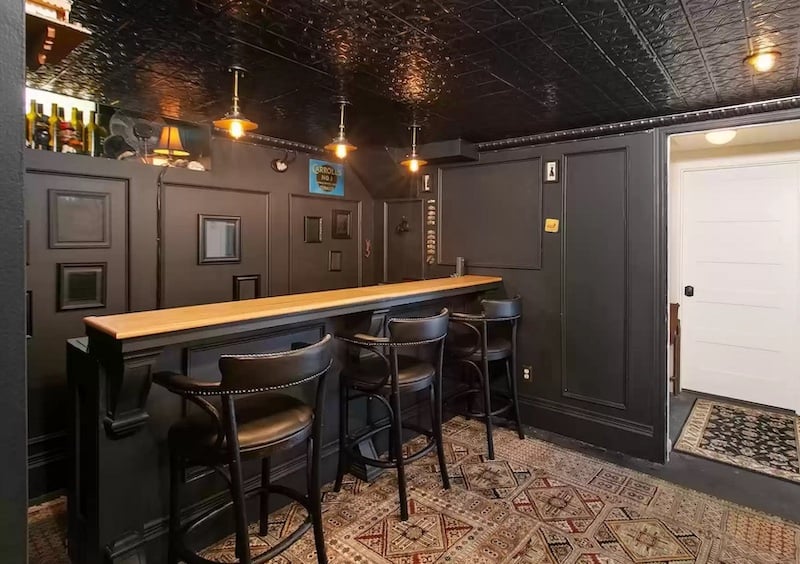 3. Use Light Fixtures That Bounce Light Off the Ceiling
A low ceiling room will feel bigger if there is upward lighting. If your ceilings are light colored AND you have lighting fixtures that bounce light off the ceiling, it makes the space feel lighter. You can use lamps that point light up or wall fixtures like sconces.
4. Use Mirrors
Mirrors are great for any dark room because they allow your eye to multiply light and space. You don't need to have a full wall of mirrors, but using a few on a wall can really make your space feel bigger.
5. Use Unusual Lights That Aren't All Can Lights
Lighting in a small dark basement is the most important thing you can do. If you can afford it, don't just use lights in the ceiling or can lights. Try to add multiple other light sources like scones, lamps, and pendants (if they fit). Every room should have three light sources, and the basement needs them even more to make the room feel bright.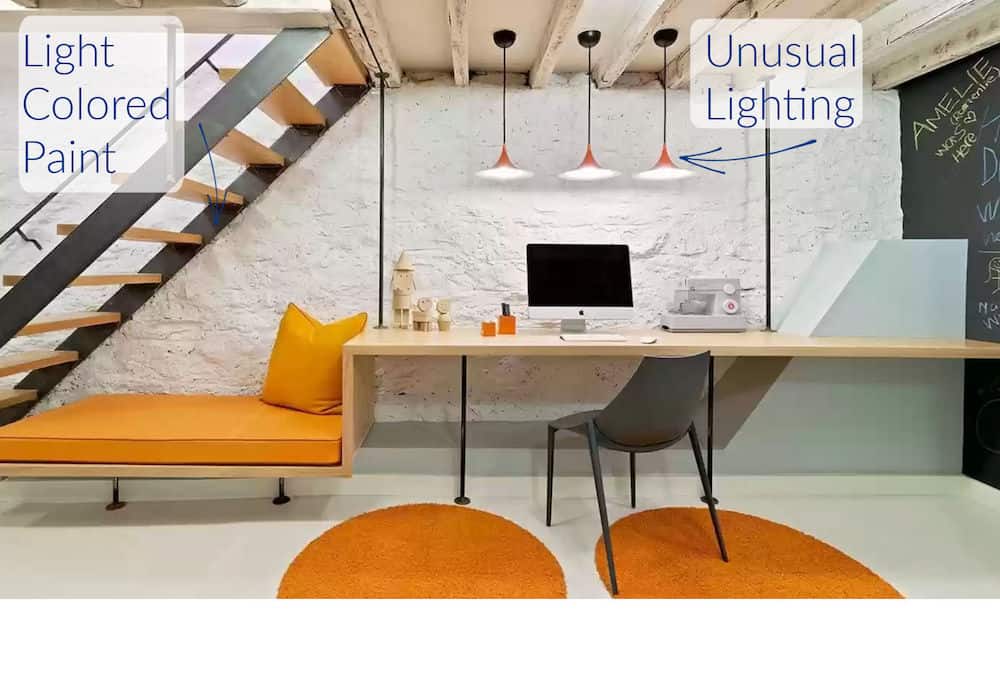 6. Use Furnishings That Go Floor to Ceiling
Rooms with low ceiling heights feel more spacious if you utilize horizontal objects in the decor. Getting a piece of furniture that goes all the way from the floor to the ceiling can draw attention upward so the room feels taller. This can often mean making something that is custom or doing an IKEA hack to add some height to bookshelves. If you are thinking about doing your own custom bookshelves, check out this guide to help you plan them.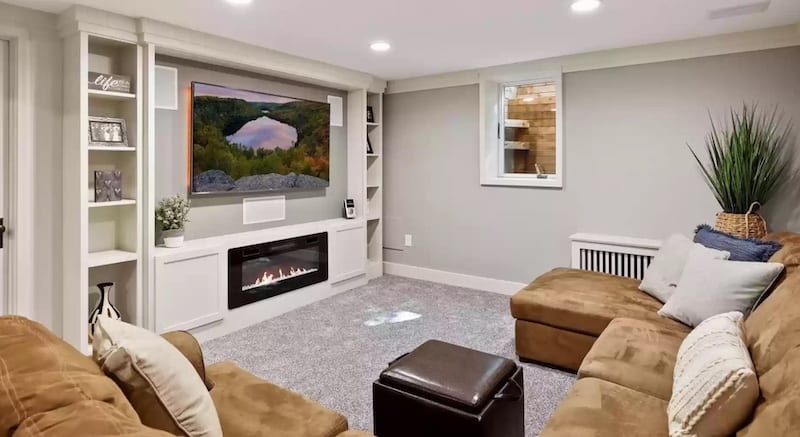 7. Use Tall Plants
Tall plants, like the one in the photo above, give the eye a reason to travel up. Real plants won't work in a basement because there is only artificial light, but there are some really affordable faux trees.
If you are thinking about renovating your low-ceiling basement, try using a few of these tips to make it look more light and roomy. These tips can also work in a living space with low ceilings and no natural light.